Minoxidil 2% with Keratin for Women
Regrow hair in as little as 3 months Scientifically proven, world first formula with Minoxidil and Keratin to help stop hair loss. Proven to stop hair thinning in 8/10 women
What it does

Rooted in science, backed by clinical research. Our breakthrough formula works to: 

Stimulate hair follicles 
Regrow hair 
Reduce further hair loss 
Treat thinning hair
How it works

Minoxidil works by increasing the blood flow and nutrient supply to the hair follicles, so in turn reactivates and revitalises shrunken hair follicles and prolonging hair growth. In Patterned Hair Loss (Androgenetic Alopecia), hair follicles become dormant and shrink over time, reducing the active growth phase of the hair follicles and resulting in thinner, finer hair.

Minoxidil aims to prevent this hair follicle shrinkage and reverse its effects by helping extend the active growth phase, keeping each hair growing for a longer period of time. This then leads to added thickness and volume as a result of more follicles being in active growth phase.
ingredients

Purified water, Propylene Glycol, Alcohol, Minoxidil, Keratin
How long does it take to work:

Typically results are seen after at least 4 months, but in some individuals it may take 1 year of continuous use for the benefits to be apparent, whilst in others improvement may be seen as early as 12 weeks.
FAQ
How long should I keep using Kerafiber Minoxidil 2%?

Hereditary hair loss is a lifelong condition requiring continuous use Kerafiber Minoxidil 2% so incorporating it into your daily routine, just like brushing your teeth will make it easier to become a habit. Remember to apply directly to your scalp—twice a day, every day!
Can I get my hair wet after applying the product?

No, to allow our product to absorb fully into the scalp and start working its magic, you should allow the product to remain on the scalp for four hours prior to washing or wetting your hair.
Can I use other hair products after applying the product?

Yes, but make sure Kerafiber has dried fully first before applying other products.
Before & after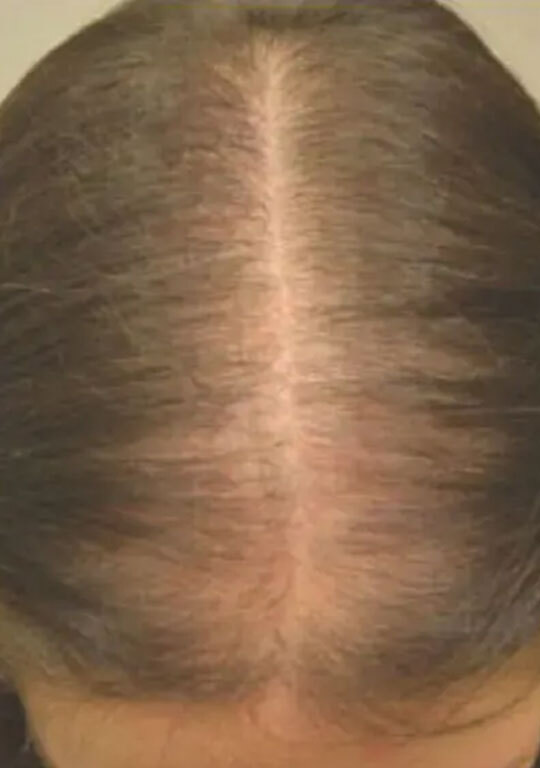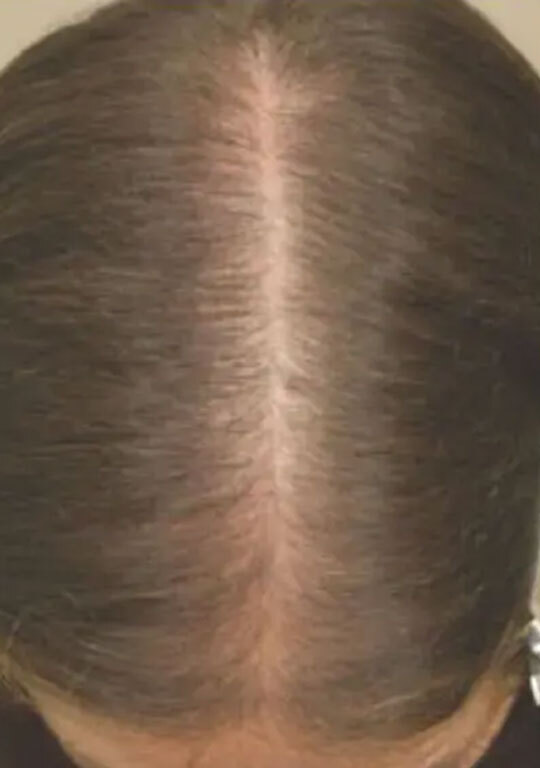 Worked wonders for my post menopausal hair loss
" I started shedding hair when I turned 50 across my scalp and I had tried everything. So pleased my GP recommended Kerafiber Minoxidil 2% "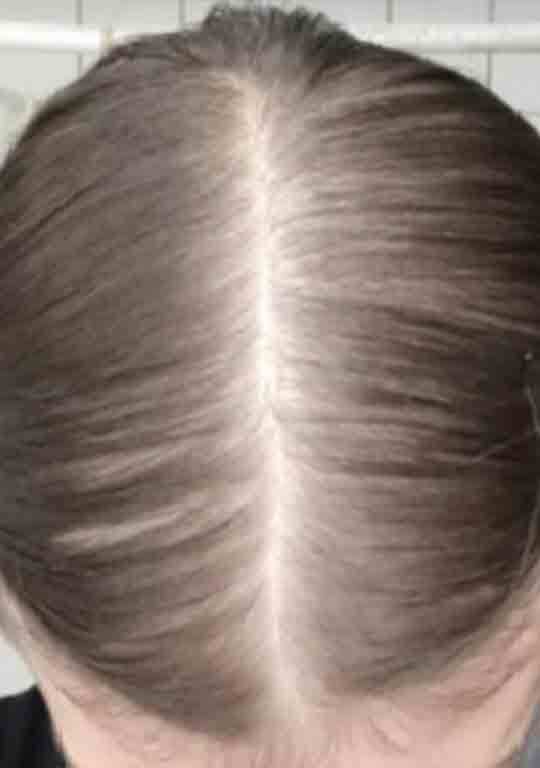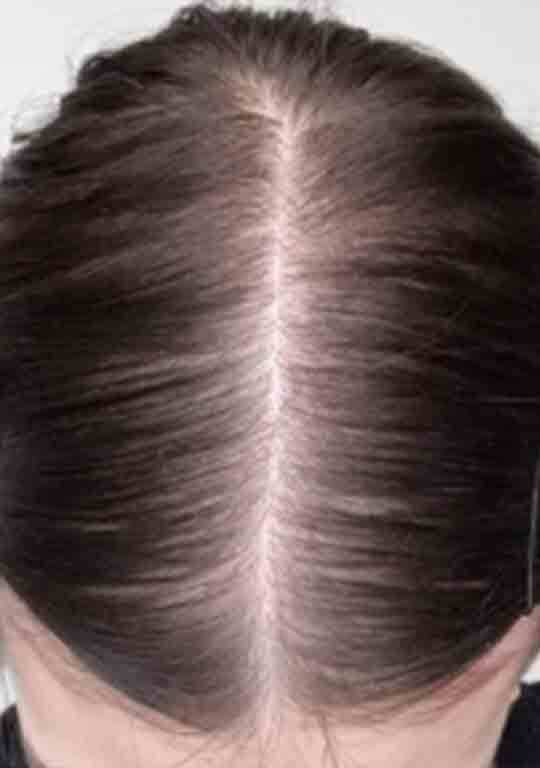 Better results than Regaine and easier to use
" I've used Regaine foam before and the foam went everywhere. Really happy I switched to Kerafiber, i'm feeling so happy seeing less hair come out in the shower/on my hair brush! "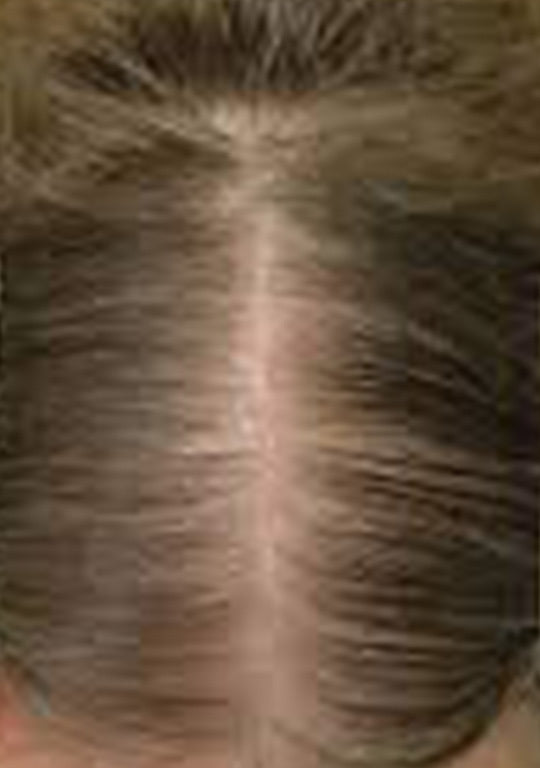 Cannot believe the results - got my confidence back!
It is so quick and easy to use...It dries very quickly and doesn't leave any residue in the hair. Incredible!
Approved by dermatologists and trichologists
This is the world's first Minoxidil with Keratin. Combining growth and strength, it's the best formula in the market for hair regrowth.
---
Dr Subhi Virmani, 

M.D, PGD (Clinical Dermatology)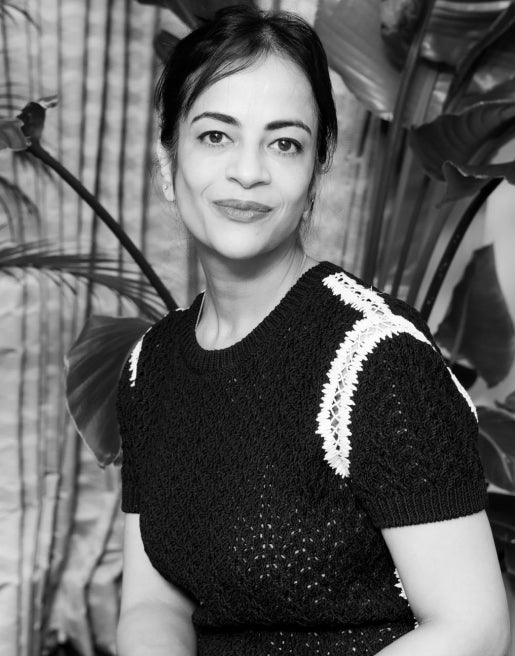 ---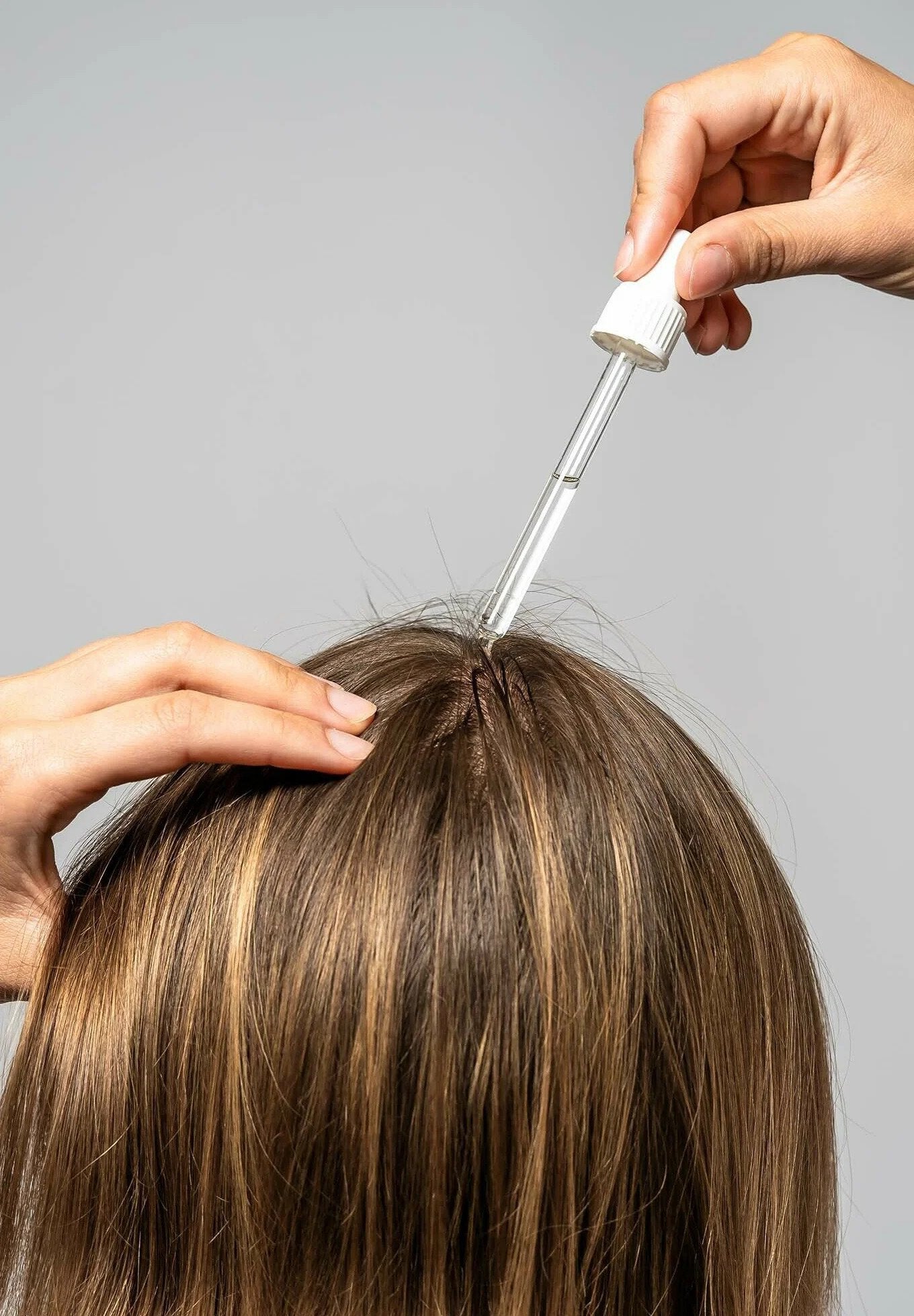 01
Absorbs into the scalp and dries quickly, leaving no trace and no need to wash
---
02
Won't make hair feel greasy or tacky, so you can style as normal
---
03
With two applicator options, you can get the exact dosage you need for targeted application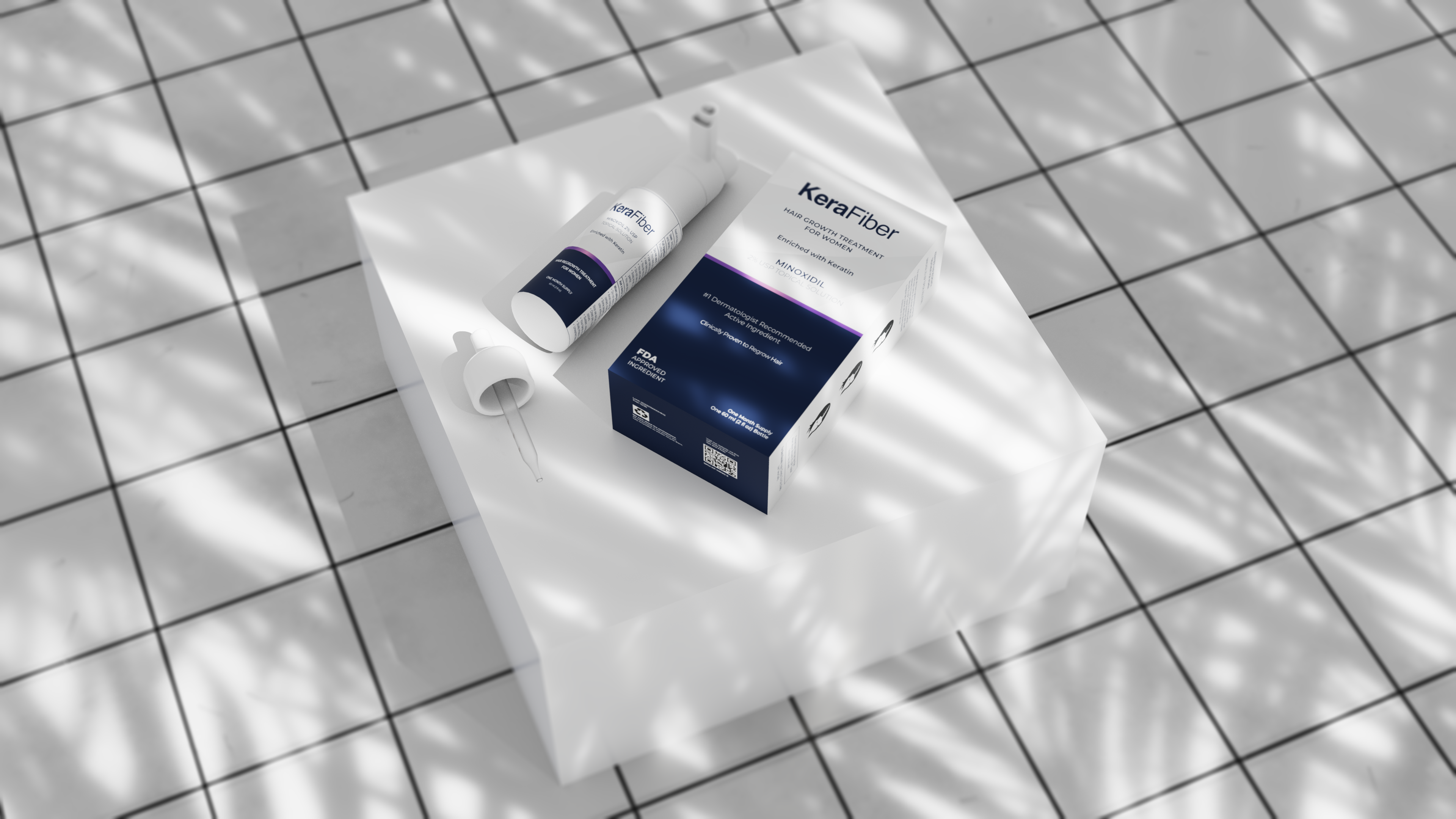 100% Money back Guarantee
We're so confident in our product that we offer a full refund if you don't get results. To be eligible, make sure you follow the below steps:
Step 1:
Document your journey Take a photo of the treated area each month, starting pre-treatment. You will be surprised at how much progress you've made!
---
Step 2:
Use the product twice a day, daily. Keep it next to your toothbrush to make it a habit.
---
Step 3:
Keep applying for the recommended 180 days. Use at least 5 bottles over a 180-day period. This is the timeframe in which our survey showed noticeable results for participants taking part.
---
Works great!
Actually works and I got results quick!
Kerafiber works great!
I love Kerafiber Minoxidil 2% with Keratin for my hair! It's very gentle on the scalp, easy to use, and the results speak for itself! Highly recommend this product!
Superior Hair Growth with Minoxidil 2% and Keratin
I have been using Minoxidil 2% with Keratin for about four months now, and it's worth every penny. I started noticing positive changes about a month after daily use, my hair has not only stopped thinning but started growing thicker and healthier as well. The addition of Keratin, which is notably absent in competitive products, makes a considerable difference as it enhances hair's healthiness and strength. I am neither experiencing any side effects nor issues like irritation or dry scalp, surprisingly, my hair is the healthiest it has ever been. I find it easy to apply and it has integrated effortlessly into my daily routine. It's truly superior to other products I've tried in the past. If you're dealing with hair loss or thinning, I would unequivocally recommend giving Minoxidil 2% with Keratin a shot. The results definitely speak for themselves!
Impressive Hair Growth with Minoxidil 2% and Keratin Treatment
I've been using Minoxidil 2% with Keratin for about 5 months now and the results are fantastic. I have seen significant improvements in my hair density and strength. What impresses me most is its nutritive property due to the keratin content which has left my hair not only fuller but also shinier and healthier. I've tried similar products in the past but none have delivered results quite like this one. The topical solution is easy to apply without any fuss or mess. I've experienced zero side-effects, only a definite increase in hair growth and thickness. This product really stands tall among its competitors. Excellent product, highly recommended!
Incredible Results with Minoxidil 2% and Keratin Hair Treatment
I've been using Minoxidil 2% with Keratin for about four months now, and I'm genuinely amazed by the results. The hair loss has significantly decreased and my hair feels stronger and healthier than ever. The inclusion of Keratin in this formulation enhances its effectiveness by promoting not just growth, but also the overall hair health far more than any other products I've tried. The application is easy and fits seamlessly into my daily routine. What sets this product apart from its competitors is the lack of any side effects, providing peace of mind on top of excellent results. The dedication and understanding of hair care that has gone into creating this product truly comes through. Highly recommend!