Hair Thickening Shampoo and Conditioner Set
The ultimate duo for combatting thinning hair.
Description

Our innovative thickening and moisturising Shampoo and Conditioner are infused with keratin protein to deeply nourish hair. Thickening actives, vitamins and amino acids penetrate deep into the hair shaft to improve strength, overall health and provides a glossy finish.
Free from Silicone oil, Sulfates, Parabens, Mineral oil, Ethylene oxide and Phospate.
How to Use

Apply the Shampoo to wet hair and lather then wash thoroughly. Follow with the conditioner and gently coat hair. Leave on for 1-2 minutes. Rinse well.
Ingredients

Conditioner

Purified Water (AQUA), Cetyl Alcohol (derived from coconut oil - CETYL ALCOHOL), Stearyl Alcohol (also derived from coconut oil - STEARYL ALCOHOL), Certified Organic Aloe Vera (ALOE BARBADENSIS LEAF), Vegetable Glycerin (GLYCERIN), Hydrolyzed Keratin, Cetrimonium Chloride (CENTRIMONIUM CHLORIDE), and Potassium Sorbate as a freshness assurer (POTASSIUM SORBATE).

Shampoo

Purified Water (Aqua), Sodium Laureth Sulphate (derived from coconut oil), Sodium Coco Sulfate*, Cocamidopropyl Betaine, Laurel Glucoside, Vegetable Glycerin, Aloe Vera (Certified Organic), Keratin, Guar Hydroxypropyltrimonium Chloride, Sea Salt, Potassium Sorbate (freshness assurer)
Returns Policy

We are so confident you'll love our products that we offer a 100% money back guarantee? Not happy with your purchase. Get in touch with us support@kerafiber.com
Shipping

UK shipping- 2-3 business days. US shipping 3-5 business days.
Professional, performance driven haircare
Our shampoo deeply cleanses hair and the scalp, removing build up and residue, without disrupting the scalp microbiome. 
Our conditioner strengthens and repairs each individual strand to reduce breakage and shedding. 
Together, they provide hair with essential nutrients to thicken, fortify, and stimulate roots to give you a fuller head of hair, without making it feel greasy.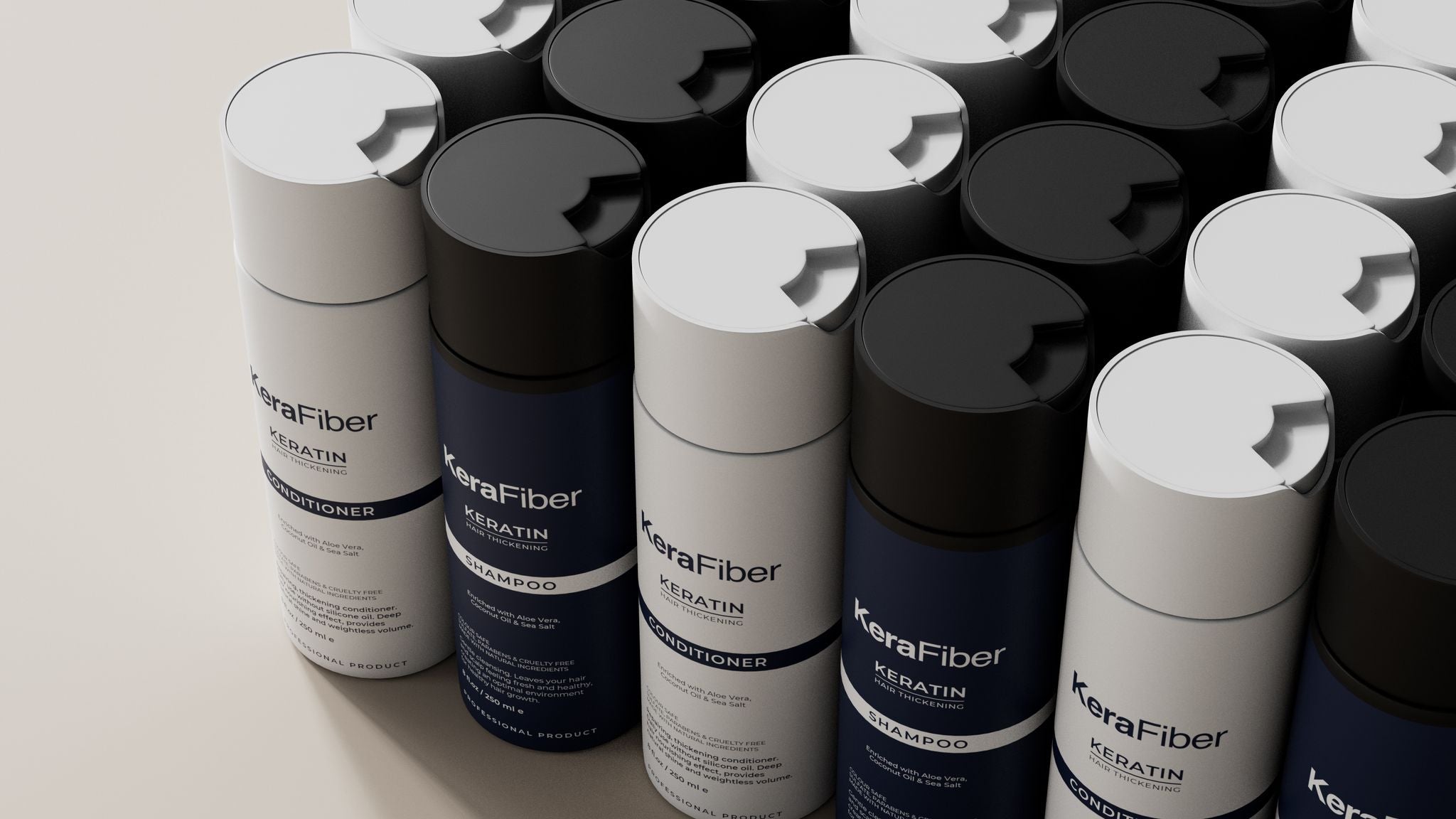 Thoughtfully Developed for Longer, Stronger Hair
Free from silicones, parabens, SLS, artificial fragrance, mineral oil, ethylene oxide and phosphate, both formulas have been developed with hair health in mind.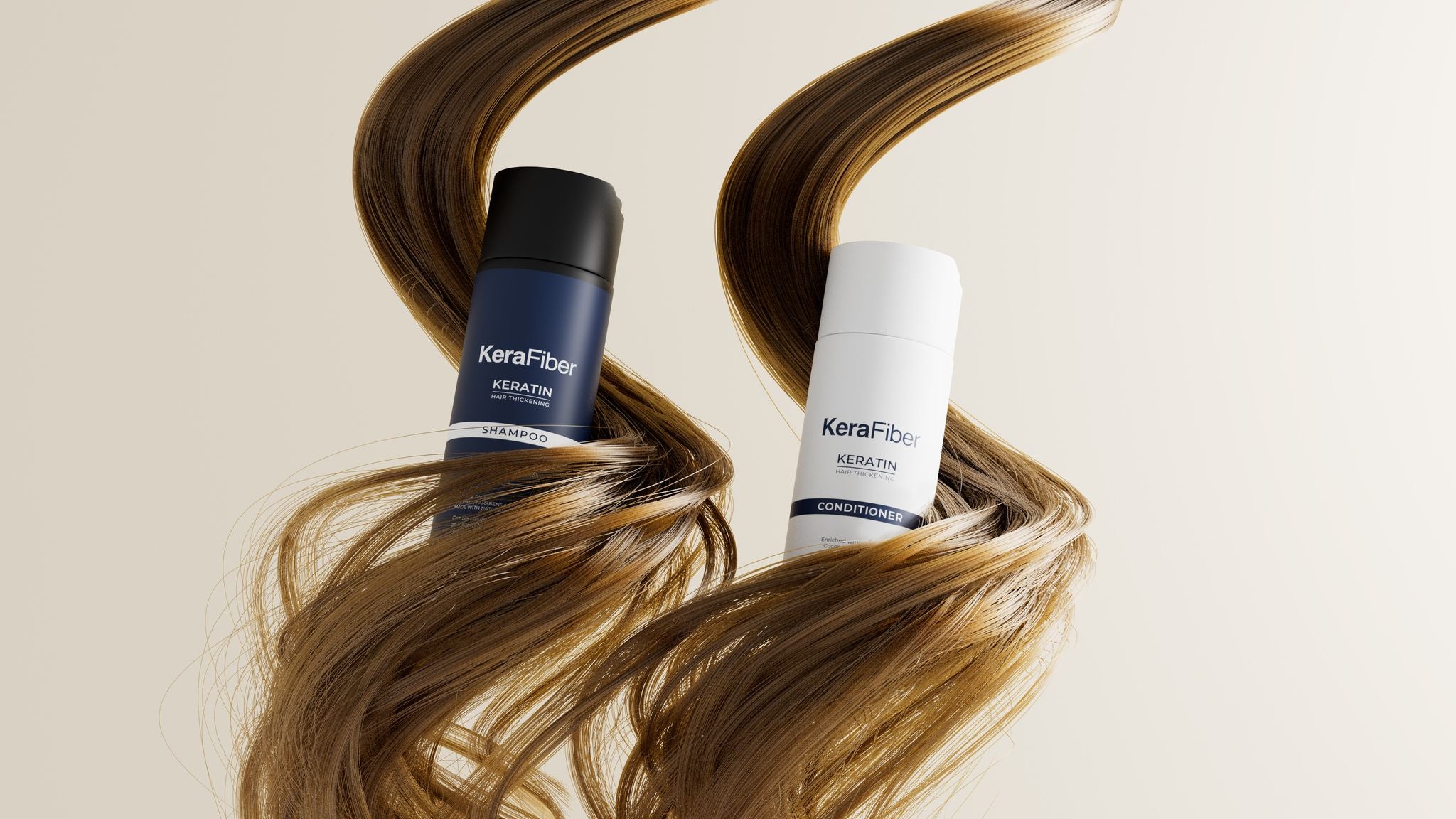 Real people, real results.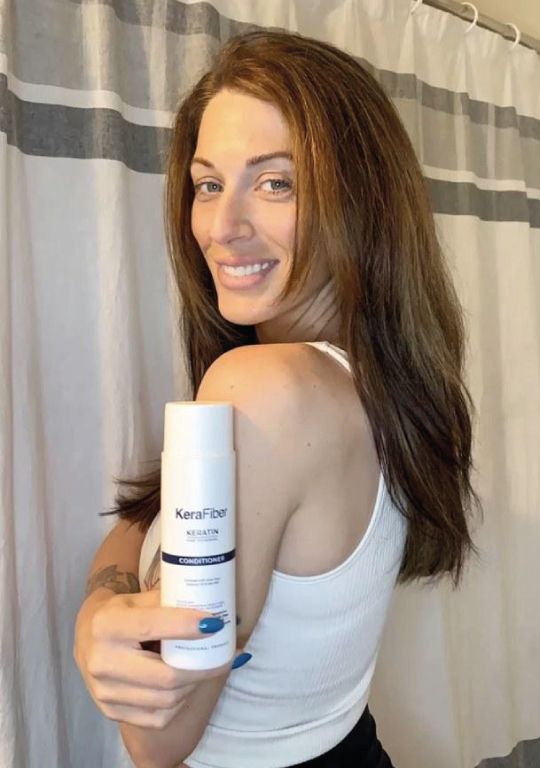 Kayla
Kerafiber has really helped with my post natal hair loss.
I'm experiencing a lot lessshedding and it feels thicker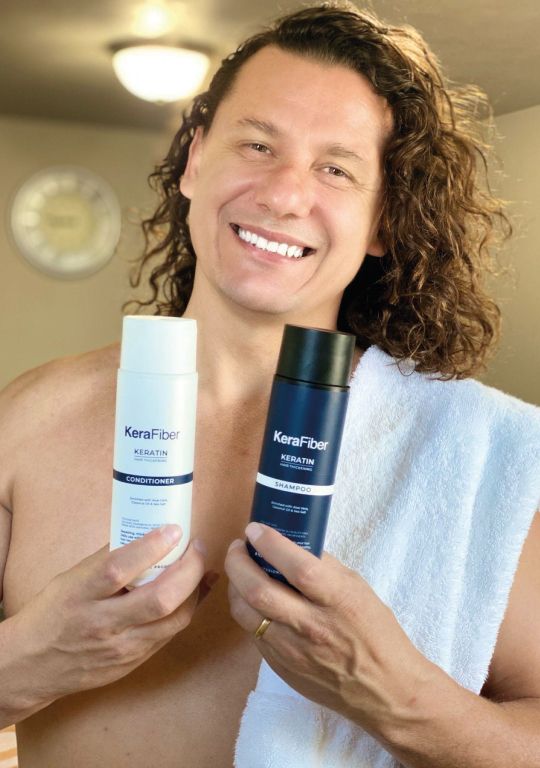 Kinzaum
I've never been able to growmy hair long and thick until i triedKerafiber Shampoo & conditioner!!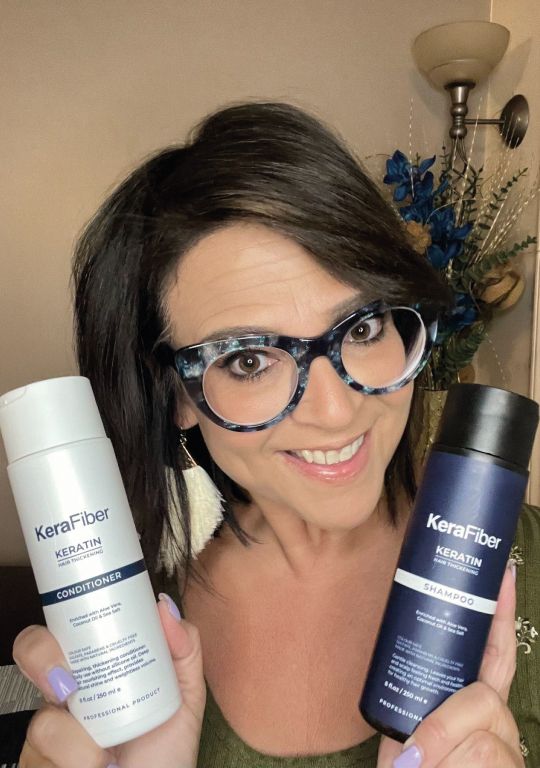 Vicky
Since turning 45 my hair has started thinning but this has worked wonders for thickening my hair!
VIEW MORE RESULTS
APPROVED BY DERMATOLOGISTS AND TRICHOLOGISTS
Incredible for men and women who are experiencing thinning hair and want to get results.
---
Dr Subhi Virmani,
M.D, PGD (Clinical Dermatology)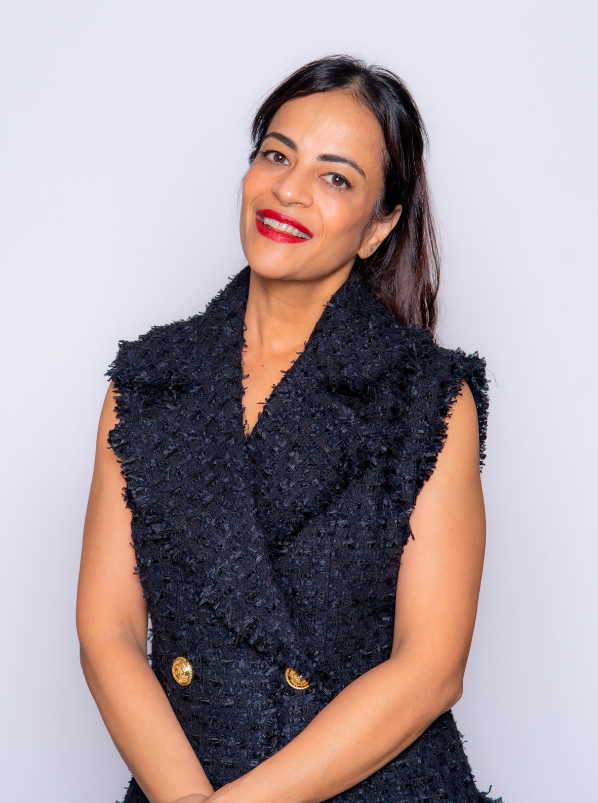 Kerafiber Shampoo/Conditioner Duo
Love the way these products make my hair feel! Perfect when I go curly or straight. 10/10 🫶
Game changer for my hair!
Since weight loss surgery I've had issues with my hair falling out terribly and this had helped so much! My hair has more volume too!
Very good results
I'm using both, shampoo and conditioner. My hair feels so clean after using it. I also noticed that my hair stopped to fall off. Great to keep my hair soft. I'll definitely buy it again.
Shampoo and Conditioner
I love how the shampoo is very lightweight and can use everyday, and a huge plus is its color-safe which will help maintain my color. With no harsh/toxic ingredients, the shampoo and conditioner made my hair feel light, clean and shiny!
best shampoo and conditioner on the market for hair growth
As someone with super thin (and rapidly thinning) hair, I have tried all shampoo and conditioners on the market claiming to support hair density, growth etc and nothing so far has given better results than this. I won't use anything else now